THEATRE CLOSED
THE ONLINE BOOKING SYSTEM HAS TEMPORARILY BEEN PUT ON HOLD DUE TO THE COVID -19 VIRUS AND FOR CHANGES TO OUR WEBSITE.
In light of the current situation regarding the Coronavirus, Covid-19, the theatre has postponed its scheduled program until the end of the season.
This is in line with the latest recommendations from the Junta de Andalucia.
There is no need to cancel your existing tickets for any show. They will remain valid for the re-arranged dates which will be confirmed.  Also, the tickets you have for the shows during this time will remain valid and can be used for any other SALVA show in the future.
COVID 19 VIRUS LOCKDOWN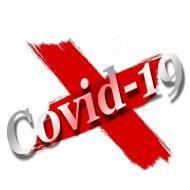 STATEMENT FROM THE BOARD OF THE SALON VARIETES THEATRE
"Reluctantly, the decision has been made to cancel the remainder of the 2019/20 season. Although the theatre will soon be allowed to open with reduced capacity, our greater concern is the health of our staff, volunteers, performers, and audiences and we believe that the virus is not yet controlled to a degree where we could ensure a safe environment in which to operate.
We remain hopeful that the 2020/21 season will be able to commence as scheduled in September and all our planning is currently geared to this. However, we will, of course, continue to monitor the situation, taking heed of any changes to government policy and medical advice.
EVITA - POSTPONED
All affected show directors, cast members, and visiting artists have been informed of this decision and we will continue this liaison as the situation develops. We would like to thank you, our audiences, for your understanding and continued support during this most difficult of times and we look forward to the day that the Salon Varietes Theatre can open its doors to entertain you once again."
Theatre tickets already bought for any show will remain valid for when that show eventually goes ahead. If, for example, you can't make the new show dates, those valid tickets can be used for any other SALVA show at any time.
For more information, you can contact our Box Office on 952474542 Monday to Friday from 11:00 to 14:30 Spanish time or email boxoffice@salonvarietestheatre.com.